Virchow Foundation
für Globale Gesundheit
Die Virchow Foundation für Globale Gesundheit unterhält eine enge Zusammenarbeit u.a. mit folgenden Organisationen, um das Bewusstsein für globale und öffentliche Gesundheitsthemen weiter zu schärfen. Im Sinne des Sustainable Development Goal 17 "Partnerschaften für die Ziele" engagieren wir uns gemeinsam für eine inter- und sektorübergreifende Zusammenarbeit. Lernen Sie die Organisationen kennen, die eng mit der Virchow-Stiftung für Global zusammenarbeiten.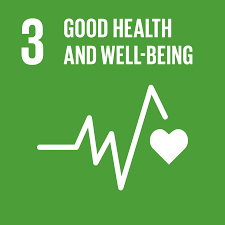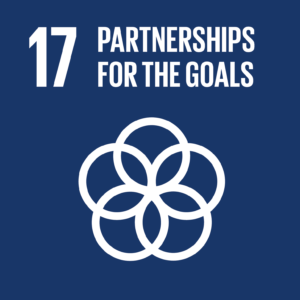 WHO Foundation
As the WHO Foundation, our work supports the mission of the World Health Organization (WHO) and its implementing partners on the ground in achieving a world in which all people attain the highest possible standard of health and well-being.
The WHO Foundation shares the same vision as WHO: A world in which all people attain the highest possible level of health. The mission of the WHO Foundation is to mobilize greater private capital and partnership to advance the mission of WHO, with a focus on positive impact on the people whose lives depend on WHO's work; and on innovation to maximize the impact of the resources we invest. Established in 2020 as an independent entity, the WHO Foundation complements and strengthens the work of WHO and its global network of partners by mobilizing new funding from diverse sources—including philanthropists, corporate entities, and the public—to power WHO's mission.
The WHO Foundation and the Virchow Foundation are committed to elevating awareness for global health and encouraging innovation towards finding solutions for its most pressing challenges. The aim is to leverage both organisations' platforms to advance the attainment of the SDGs and jointly foster collaboration across relevant sectors and actors in the global health landscape. The two foundations signed a memorandum of understanding on June 14, 2022 in Geneva.
Global Sepsis Alliance (GSA)
The Global Sepsis Alliance (GSA) is a non-profit charity organization with the mission to provide global leadership to reduce the worldwide burden of sepsis. The GSA is the initiator of World Sepsis Day on September 13 and World Sepsis Congress, a series of free online congresses bringing knowledge about sepsis to all parts of the world, among other initiatives.
The GSA works closely with its over 115 member organizations from all over the world – patient advocacy groups, professional societies, healthcare authorities, and governments – to implement changes on how sepsis is prioritized, diagnosed, and treated all around the world, as laid out in the WHO Resolution on Sepsis.
Stifterverband
Der Stifterverband bringt engagierte Menschen, Unternehmen und Organisationen mit dem Ziel zusammen, das Bildungs- und Wissenschaftssystem wirksam und zielgerichtet zu verändern. So trägt die Organisation dazu bei, die Innovationskraft der Gesellschaft zu stärken.
Ein schlagkräftiges und einflussreiches Netzwerk aus mittlerweile 3.500 Unternehmen, Stiftungen, Wissenschaftsorganisationen und Privatpersonen, das sich nicht in unverbundenen Einzelmaßnahmen verliert, sondern systematisch Bildung und Wissenschaft mitgestaltet, hat der Stifterverband inzwischen aufgebaut.