Virchow Foundation
for Global Health
A PLATFORM FOR CHANGE
BUILDING A FUTURE TOWARDS HEALTH FOR ALL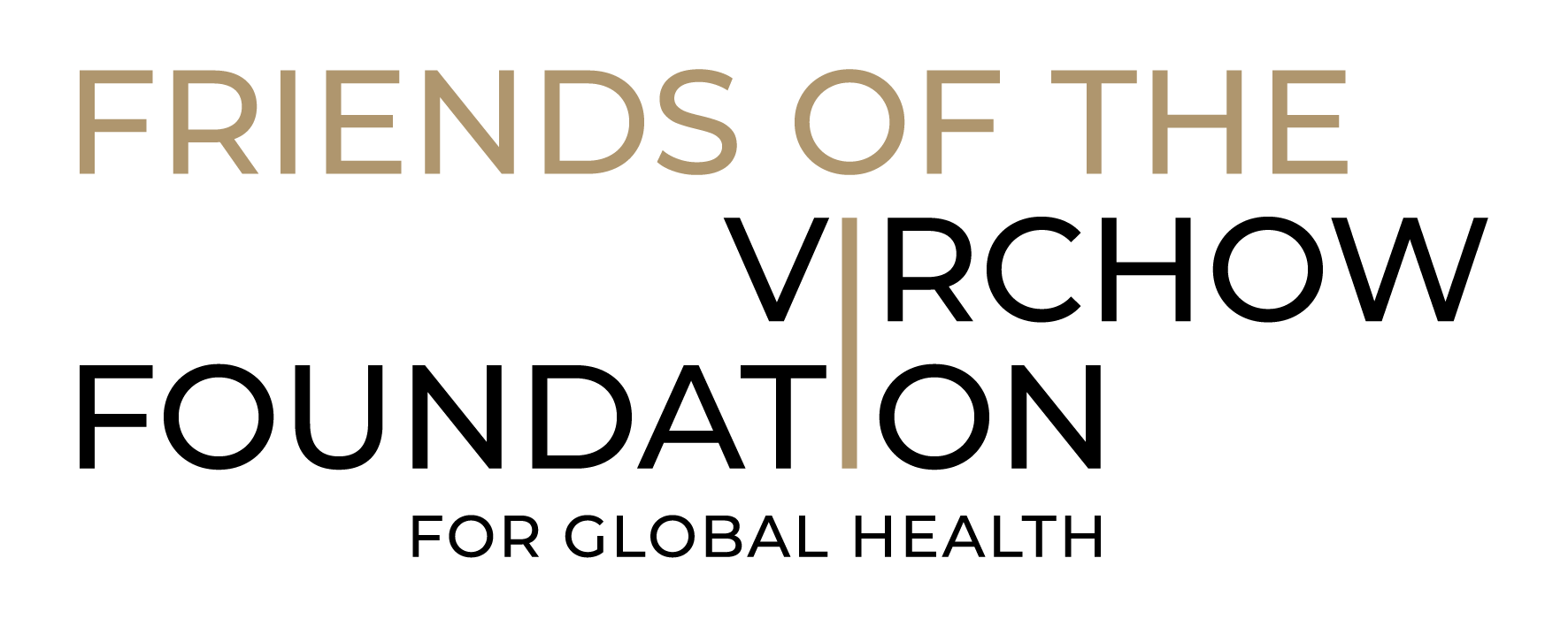 Would you like to support the health of future generations worldwide and help shape our future in a sustainable way?
We invite you to become part of a very special national and international network for global health.
VIRCHOW FOUNDATION FOR GLOBAL HEALTH
The Virchow Foundation for Global Health is a non-profit foundation that promotes the understanding of global health in all its medical, political, economic, and social dimensions. Through the annual awarding of the Virchow Prize for Global Health, held this year under the high patronage of the German Federal President, it raises public awareness of global health issues and showcases innovative, exemplary solutions that contribute to the long-term goal of "health for all". In close cooperation with the National Academy of Sciences Leopoldina, the Berlin-Brandenburg Academy of Sciences and Humanities, as well as other national and international organisations, the Foundation promotes cross-sectoral and interdisciplinary collaboration in the field of global health – in line with the Sustainable Development Goals of the United Nations Agenda 2030.
FRIENDS OF THE VIRCHOW FOUNDATION FOR GLOBAL HEALTH
bring together committed individuals, companies and institutions who support the Foundation's goals, both ideally and financially,
raise awareness of the importance of global health among the public,
link actors, sectors and disciplines related to global health at a national and international level,
raise the profile of the Virchow Prize for Global Health beyond Berlin and Germany.
AS A FRIEND OF THE VIRCHOW FOUNDATION FOR GLOBAL HEALTH, YOU
make a contribution towards a sustainable improvement of healthcare access,
demonstrate your corporate, institutional or individual commitment to global health,
contribute to the recognition and positioning of global health issues,
become part of an exclusive and dedicated network, contributing to innovative solutions at anational, international and global level and benefit yourself from this network of excellence,
are regularly invited to roundtables and have a voice in shaping the global health agenda,
are invited to the Virchow Prize Award Ceremony and have the opportunity to meet the laureates exclusively,
enjoy the comfortable Virchow Club as an exclusive meeting place for Friends and a special venue in the centre of Berlin,
organize your meetings yourself with the support of our the VF Secretariat and staff in our Virchow Club or around the world on topics of your choice.
Feel free to contact us!
Together we will find an individual solution for your engagement
Friends of the Virchow Foundation for Global Health
Reinhardtstrasse 14
10117 Berlin | Germany
friends@virchow.foundation
Chair: Dr. Harald Hasselmann