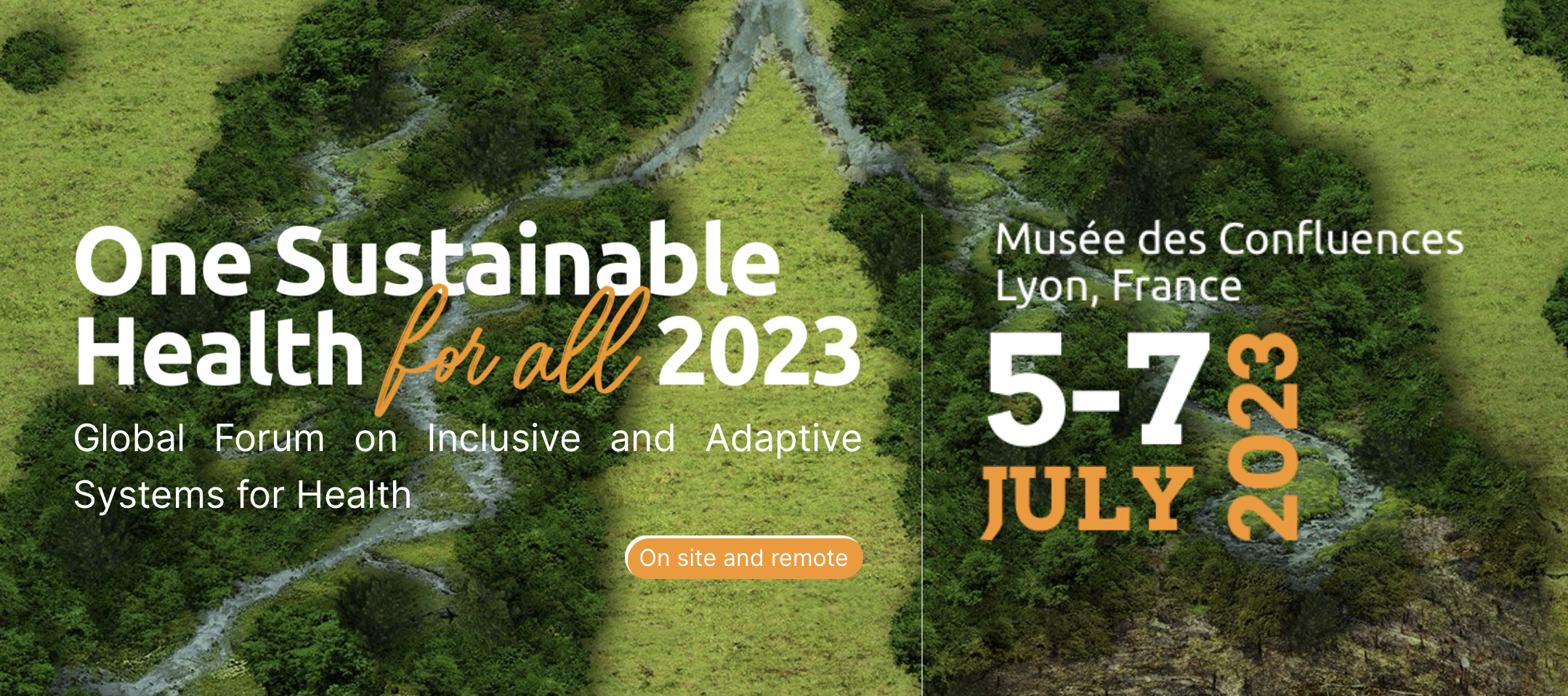 One Sustainable Health for All Forum 2023
July 5, 2023 | 09:00
-
July 7, 2023 | 18:00
Tackling together health challenges of the social and environmental crisis
Global Forum on inclusive and adaptive systems for health which will be held in Lyon, France at the Musée des Confluences and virtually from July 5 – 7, 2023. Registration via this >link
The One Sustainable Health for all Forum was launched in July, 2021, in Lyon. It brings together more than fifty professional and civil society organizations working across the globe on a holistic approach to health, one that takes into account human, animal and environmental health.
Over the past two years, the forum has convened a cross disciplinary network of experts collaborating through six permanent working groups. The forum has also hosted a series of conferences and webinars, tying together the social and environmental agenda through a holistic approach to health.
Its main goal is to contribute towards a country based operational approach defined by the principles of One Sustainable Health.
The first Global Forum will be held from July 5 to 7, 2023 at the Musée des Confluences in Lyon. This 3-day international event will bring together high-level political and technical stakeholders from different countries to discuss the recommendations drafted by the six international working groups and map out the path towards the integration of a One Sustainable Health approach in budgets, programs, and projects at country-level.
It will take place as a multisite event, both on site and virtually with international sessions planned live from Bangladesh, Pakistan, Senegal, Brazil, Lebanon and Germany, as part of an inclusive process.
The Foundation welcomes professionals from all public and private organisations wishing to share their experience and question the status quo, aware of the need to go beyond silos in order to move forward in an interdisciplinary alliance, harnessing new methods of international cooperation to address the social and environmental challenges in health.